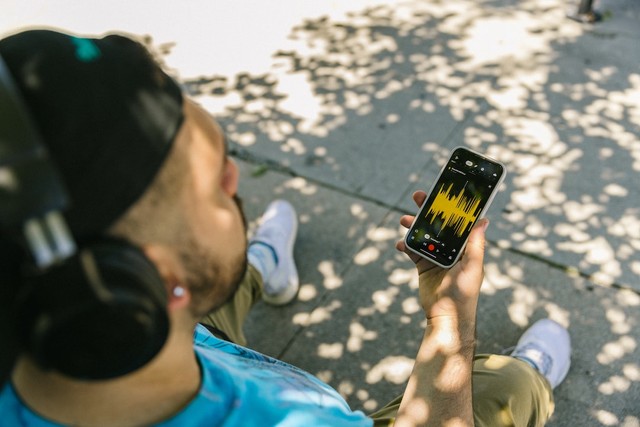 A music-making community is always vibrant and full of talented creators and passionate fans. As an artist, fostering a culture of engagement with your community is important. You should always find ways to interact with them and share your music on a deeper level. 
In this post, we will discuss how you can engage your partners and build an everlasting relationship with them. These include hosting live events, engaging on social media, collaborating with other musicians, and more. 
Read on to learn how you can create meaningful connections within your music community.
Different Types of Music-Making Communities
You can find different music-making communities in all sorts of places. Here are just a few examples:
Online forms and message boards are great places to find others who share your passion for music and learn from them.

You can also attend regular jam sessions, one-time workshops or classes. These can help you make new friends and connections in the nearby music-making community.

Festivals and conferences offer an excellent opportunity to immerse yourself in music culture, learn new things, and network with other musicians from all over the world.

Although only sometimes as focused or active as the other options on this list, social media can still be a great way to connect with other music developers to make music online.
Why Engaging Your Music-Making Community is Important?
There are many reasons why engaging your musical community is valuable. It can help you get feedback on your music and improve your craft. You can also get in touch with like-minded people who can support and collaborate with you. 
Moreover, engaging a music-related community can also be a great marketing tool to promote your music and reach new listeners.
How to Engage Your Music-Making Community?
The first step is to find out where the music fraternity hangs out online. If you are unsure, try searching on social media or Google. Once you have reached some online communities, it's time to engage with them. Here are some suggestions for engaging with your community:
Join the Conversation:
When you find an online community of music makers, jump in and introduce yourself. Share your love of music and offer your help if anyone has questions. Also, do not be afraid to start a discussion or debate as a healthy conversation has lots of learning potential. 
Offer Your Help:
If you see someone struggling with something related to music making, lend them a helping hand. Whether providing feedback on a song or helping troubleshoot a piece of gear, your knowledge and experience can be valuable to others in the community.
Share Your Knowledge:
Everyone has unique knowledge and experiences to share, so do not be shy about sharing what you know. You can write tutorials, make videos, or post helpful tips. Sharing your knowledge can help others create music and grow in the field.
Collaborate With Others:
One of the best ways to learn and grow as a music maker is to collaborate with other musicians remotely. You can get on board and create some outstanding music together. 
Music-Making Community Activities
Making music is a social activity, and there are many ways to engage your musical community. One way is to join or start a band as they are a great way to meet other musicians and get reviews about your skills. 
You can also attend local concerts and events. It is a great way to support other musicians and see what others in your scene are doing. You can also host your events, like house concerts or open mics. In this way, you can showcase your talent and get people interested in your music. 
Whatever you do, just do not forget to have fun and enjoy. Music should be a joyous experience, hence, make the most out of it.
Engaging with a music-making community can be an advantageous experience. From giving feedback on others' work to collaborating on new projects, there are plenty of opportunities for growth and creativity. 
By utilizing tools like social media, online forums, local events, and open mic nights, you can connect with other musicians and explore the world of music together. With these tips in mind, why not go out today and start making excellent connections within the best community full of like-minded people?