Let's make music together
Connect and collaborate with music makers around the world in real time with BeatConnect.
Scroll down to learn more
BEATCONNECT
MULTIPLAYER DAW
Collaborate in real-time.
BeatConnect is a free multiplayer music making platform that allows you to connect your DAW and collaborate with others. Sign up now and start making music with others.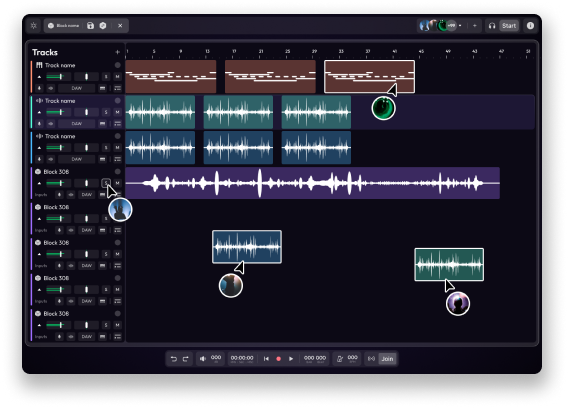 In real time.
Make music together as if you were in the same room. Communicate, stream and record at the speed of sound.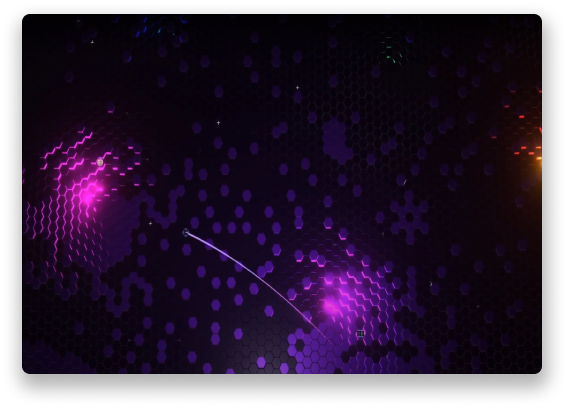 Introducing the Grid.
Organize and visualize you and your collaborators ideas in an inspiring new environment.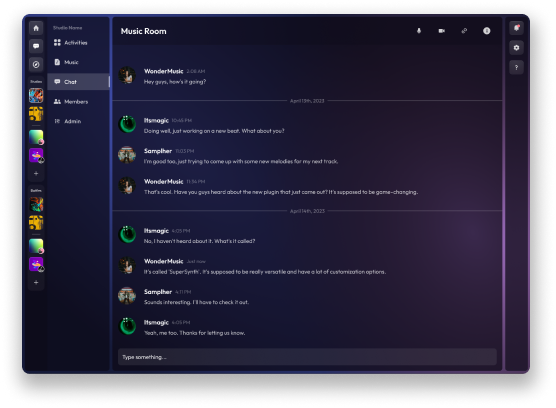 Stay in tune.
Keep your collaborators updated on progress with real time notifications, a live activity feed, and the integrated chat.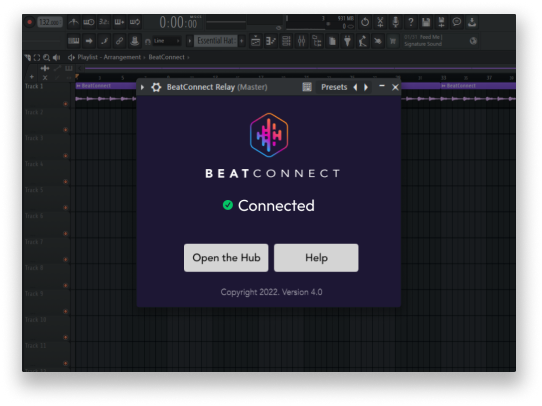 Use your DAW.
Turn your DAW into an instrument by plugging it into the BeatConnect Relay.
Showcase your skills.
BeatConnect offers you a central place to easily host, discover and compete. Sign up now and test your skills against others!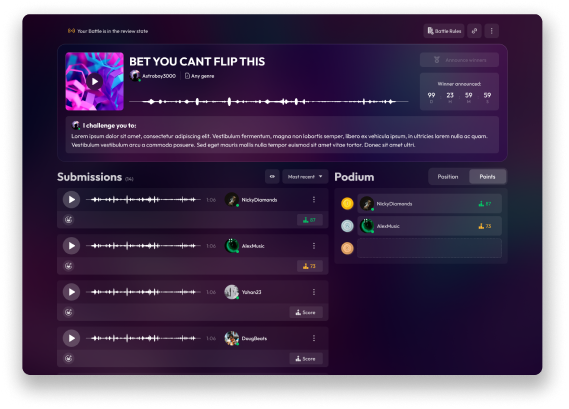 Your battles, your rules.
The BeatConnect battle experience is designed for fun and challenging experiences.
Find your next battle.
For all levels, style of music, and genres, find the right battle to show-off your talent.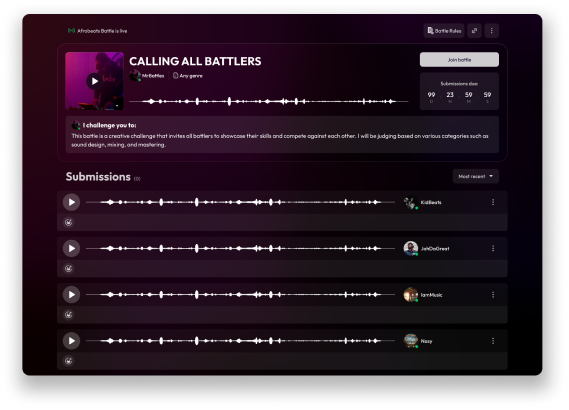 Sharpen your skills.
Challenge yourself and discover new communities of talented producers around the world.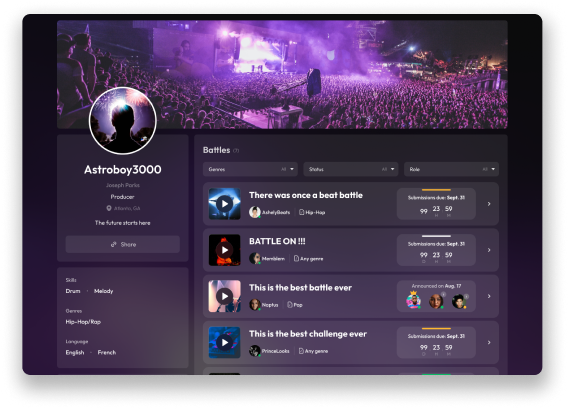 Your community awaits.
The BeatConnect battle experience is designed for you to engage with others creatively.